about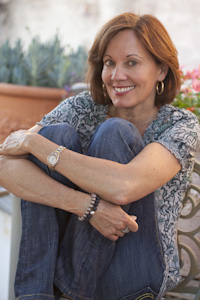 Aspen, Colorado-based photographer Diane Moore spends time traveling around the mountains in Colorado photographing people, landscapes, and places, in pursuit of compelling images. Her love of travel photography also takes her to Latin American and European countries.
Diane's photography is driven by her curiosity and appreciation for people, their stories, and the natural environment. She is drawn to photography because it is a form of storytelling, and stories are so revealing about a person's life, or instructive about a place or thing. People want to share their life experiences, their "story." Stories are what connect us to each other, and they offer us a glimpse into a person's soul, or teach us about another culture, or enhance our appreciation for nature and landscapes. Photography is the marriage of many things: it is storytelling without a lot of words, it is painting with light, and it creates a connection to the world around us.
Born and raised in Pennsylvania, she obtained her BS degree from Villanova University, and her MS degree from the University of Rhode Island.
Clients and publications have included the Denver Post, Aspen Writers' Foundation, Bezos Family Foundation, and Raising A Reader. Her recent work as Co-Producer and Field Producer for the documentary Story Swap earned entries into both the Fort Lauderdale and Orlando Film Festivals in 2010.
Diane enjoys producing images for non-profit organizations to help organizations raise awareness for their cause. Diane's other interests include literature, travel, sports, art, and cooking. She resides in Aspen with her husband Joel Sax.